Those who know Ladurée will tell you there is no better place for Parisian wanderlust than a visit to one of their colorful pâtisseries. Founded in 1862, the bakery famous for inventing the instagram worthy double-decker macaron is now open in cities all over the world, including West Hollywood.
I was in Los Angeles recently when I happened upon Ladurée's new location at the Grove. I had just so happened to have packed a precious little book of french poetry in my bag that morning, and felt as if packing the poems had manifested my own rosey trip to a Paris dreamland. When I saw Ladurée I knew my day was made.


Touring the isles of sweets was a delight for the senses, with children and adults alike grinning wide-eyed at all the colorful macarons, chocolates and desserts. Though the bright pinks and purples are tempting, I ordered a box of macarons based on flavor, not color, as I have learned my favorites are chocolates, vanillas, and caramels. Then I took a seat in the garden patio for a latte and a light lunch of avocado toast.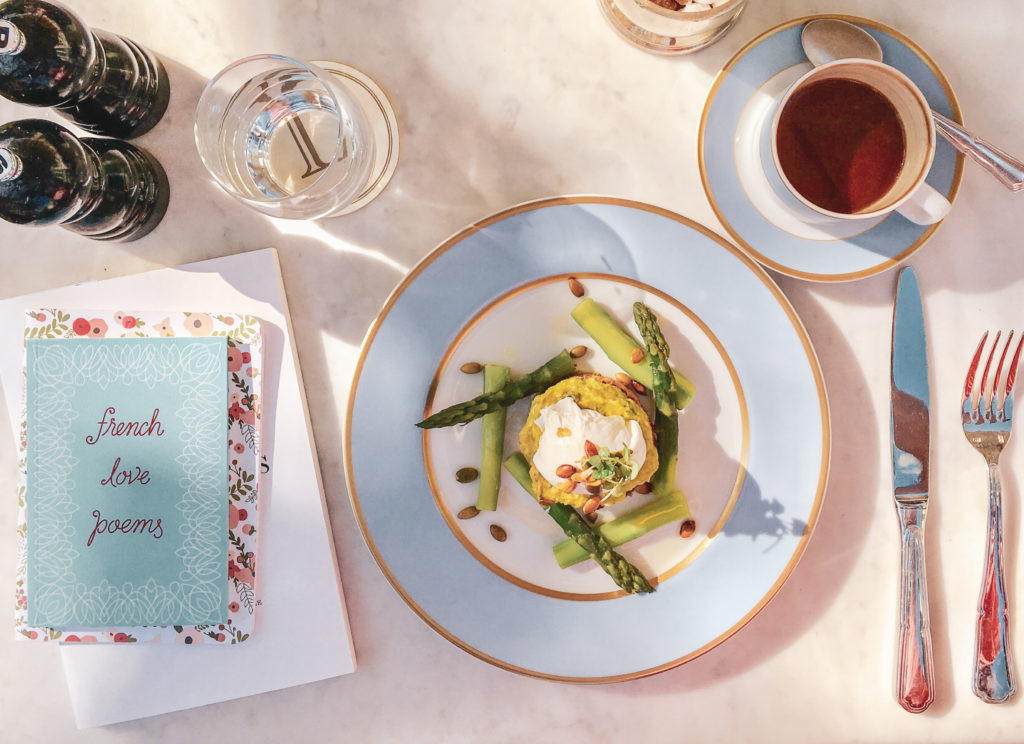 This was no ordinary California avocado toast. Piled high on flakey filo sat layers of avocado framed with asparagus and crowned by a delectable perfectly-poached egg. With Françoise Hardy playing in my earphones I sipped my latte and soaked up the California sun as though I was in another land. Quel bel après-midi!
Until Paris calls, Ladurée is a beautiful and rare little treasure for West Hollywood, so if you are in the area, be sure to visit for a little Vie en Rose.
avocado toast california franch french Ladurée lifestyle los angeles macarons montecito rose paris the grove travel wanderlust west hollywood