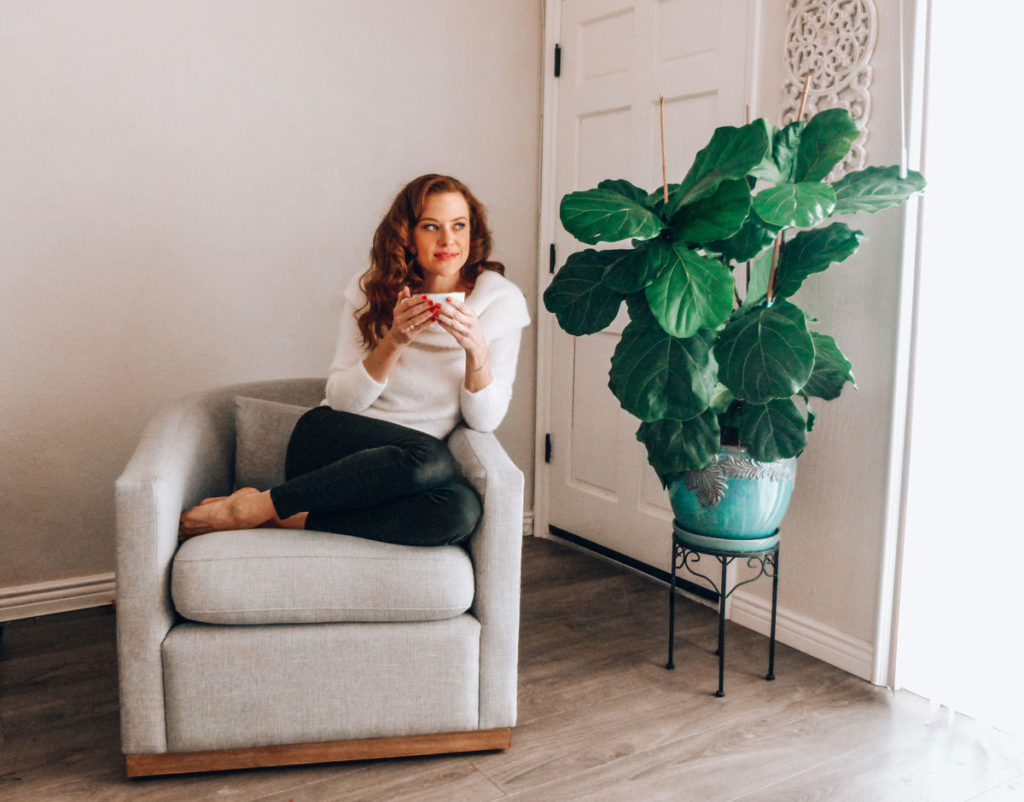 There are two things you can count on from any great latte. Warm foamy goodness to fill your belly and a caffeine pick-me-up to start your day. For about five years I've been drinking this cup of scrumptious wellness every morning (okay, let's be honest, three cups every morning) because it does more than just wake me up and make me me happy. It combats my migraines, maintains even blood-sugar levels, fights off inflammation, is a great source of protein and contributes to great looking skin and healthy joints. We can call this a wellness latte, but it tastes more like a cinnamon dream that's one stop away from pumpkin spice all year round.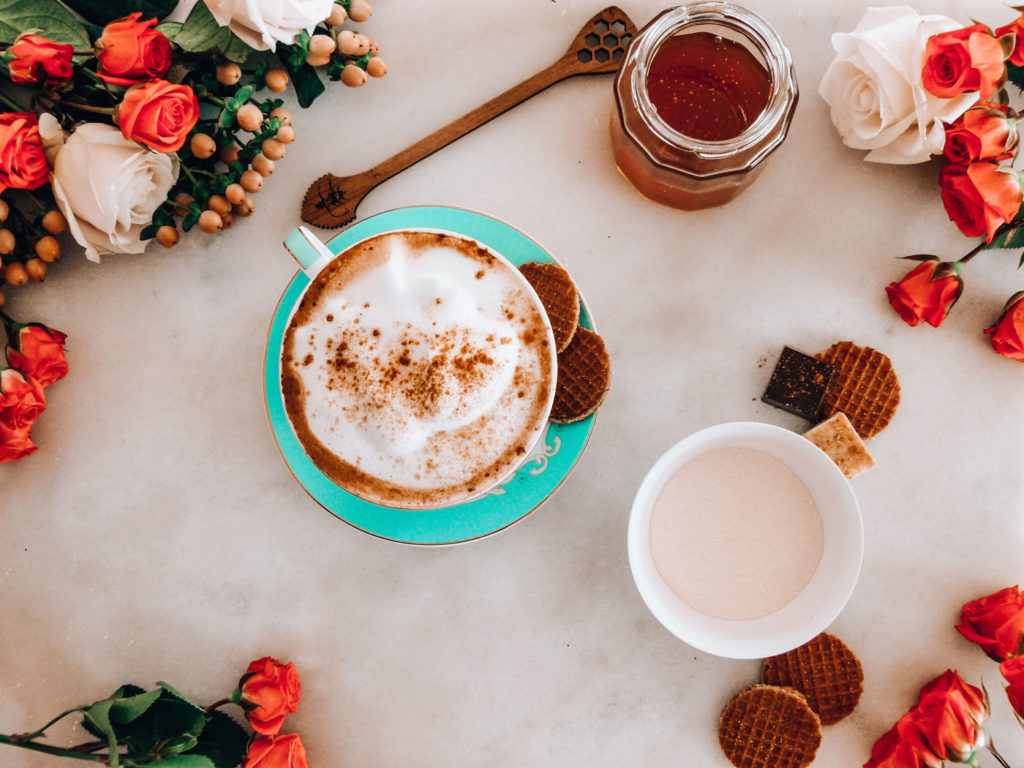 One single serving of collagen is around 5g of protein, which means you've just converted your tasty latte into a lean, mean, protein treat which any doctor will tell you is the best way to begin your day.
What It Is
Ingredients:
Warm Milk of Choice
Freshly roasted and finely ground espresso (or Matcha Powder if you like)
1 tsp unflavored Collagen powder (avoid bone broth collagen it's usually flavored)
2 dashes Cinnamon (try Organic Vietnamese Cinnamon. It's ground smoother and has a higher oil content making it perfect to mix with drinks)
½  dash Cayenne pepper
Local Raw Organic Honey to taste
How to Make it:
Brew your espresso in your regular home method and steam and froth your milk as you would a regular latte, setting aside. I use a standalone milk frother so that I can walk away and not have to make too much of a mess in the mornings because I am usually a zombie before the first latte.
TIPS! The collagen powder can easily clump, especially if it also includes hyaluronic acid, so I add the espresso to my latte mug first and then mix in a teaspoonful of the powder and stir vigorously to avoid clumps.
Once that's done I add my raw, local honey to the espresso, then my frothy warm milk. Top it off with a generous amount of cinnamon and a pinch of cayenne. STIR in the cayenne my loves!! It will bite your lips! Start a little at a time until you find the amount that suits your palate.
Why It Works
Collagen, the most abundant protein in the body, is part of the connective tissue for bones, muscles, blood cells, cartilage, arteries and organs. In powder form, it is a particularly rich source of the amino acid glycine, which supports the body's metabolic functions and detoxification. It helps to build support and cushion in joints, which is especially beneficial for people suffering with osteo- or rheumatoid arthritis. Collagen type 1 is also the beautifying element in the appearance of youthful skin, and some studies have shown collagen supplements will help you retain plump, moisturized, and even glowing skin if used regularly. Additionally, one single serving of collagen is around 5g of protein, which means you've just converted your tasty latte into a lean, mean, protein treat which any doctor will tell you is the best way to begin your day.
Cinnamon improves circulation and is a super-powered antioxidant, anti-inflamatory, pain reliever, anti-viral, weight loss assistant, cancer preventative, I could go on and on... To read in depth go to livestrong. It also tastes wonderful in a latte and I'm surprised Americans don't use it more often at home considering its popularity at places like Starbucks. Cinnamon Dolce, anyone?
Cayenne pepper sounds scary but it is a fabulous natural pain reliever because it contains capsaicin! Capsaicin is like a little crossing guard in your brain, stopping the pain message and preventing your brain from receiving it. It also reduces PAF (platelet aggregation factor) which contributes to the onset of migraine headaches by constricting blood circulation in your head.
Everyone has their sweetener of choice, and some choose to skip it altogether or opt for a sweetened milk. I find that the benefits of Local Raw Honey, if you can take the time to find it at a grocer or farmer's market, are so great that I have to add it to this recipe. To be clear, I am not speaking of honey in the clear honey-bear jar. It should be labeled "raw and unfiltered" on the packaging. Raw honey is unpasteurized and unfiltered, which means it still contains many of the enzymes, nutrients, and even traces of beeswax and pollen from local plants. Some say that the traces of pollen help your body create immunity to local allergies, which is why buying local honey is so very beneficial. Raw honey also contains propolis, a powerful antioxidant and cancer-fighting phytonutrient which also promotes healing and beautiful skin.
If you love lattes, love your health and take care of your body by adding a few little ingredients to your morning ritual. Give this little latte a try and let me know what you think!
cayenne cinnamon coffee collagen espresso latte montecito coffee company montecito rose taylor roberts wellness